Milling
The club owns and operates a Lucas Mill and a Hardwood Mill (horizontal bandsaw) which are used to cut slabs and boards for sale or to use in club projects. The club also operates a Slab Master which is used to surface slabs.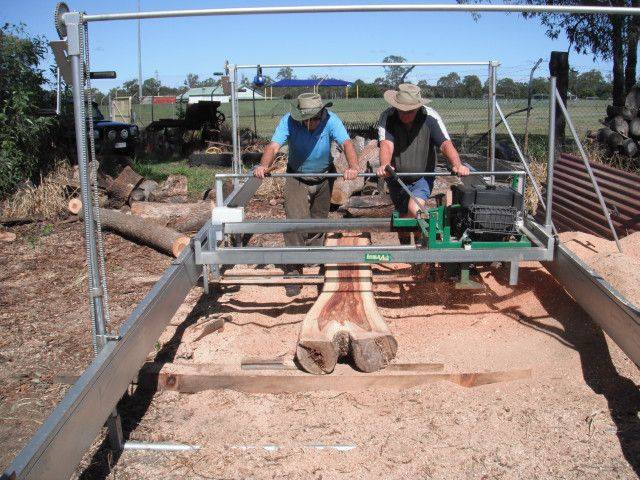 The Lucas Mill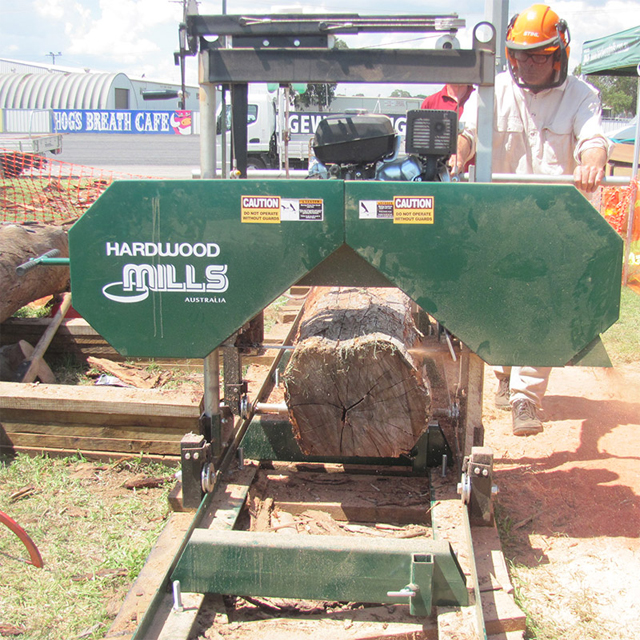 The Hardwood Mill.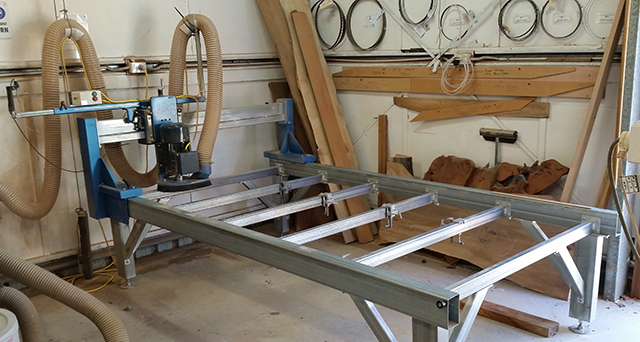 The Slab Master.
CNC Router
The club owns and operates a Axiom CNC which is used for enhancements for boxes and other projects.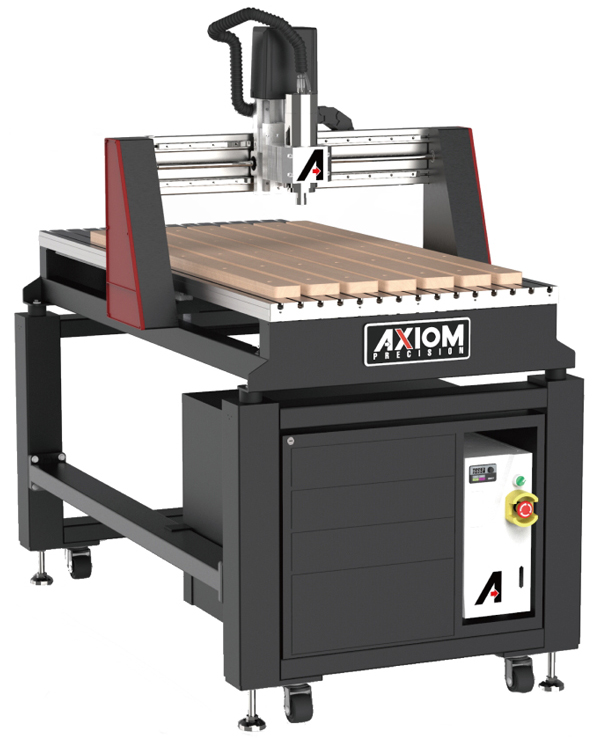 Toy Making
We have a very enthusiastic group of Toy Makers who make some lovely Toys throughout the year of which we donate a large amount to local charities at Christmas time.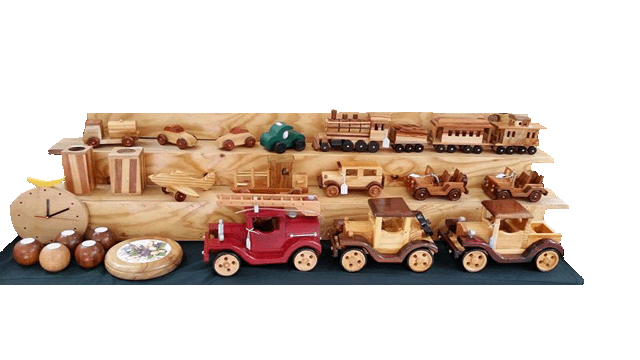 Club Projects
The club members also make items for raffle prizes and for sale by the club.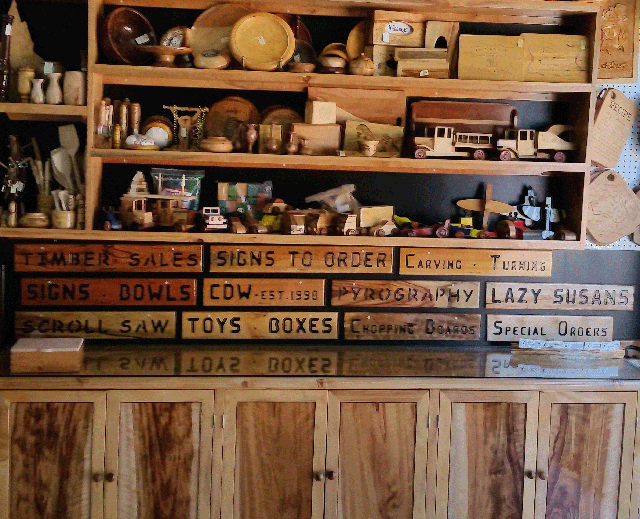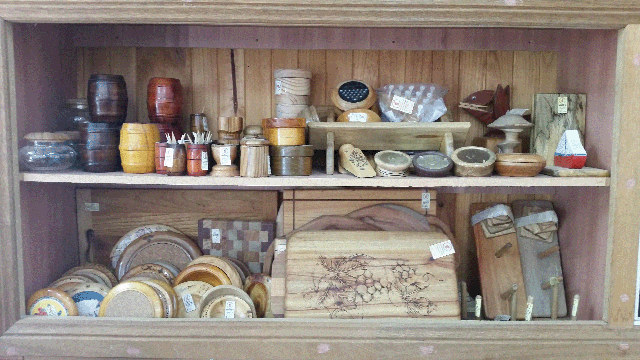 Other Interests
Some of our other interests in the club are Pyography, Box making and Sign making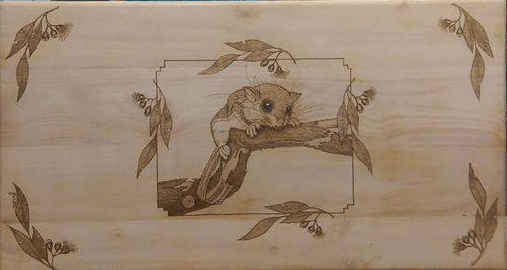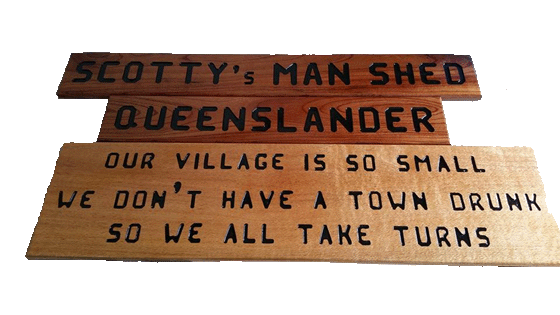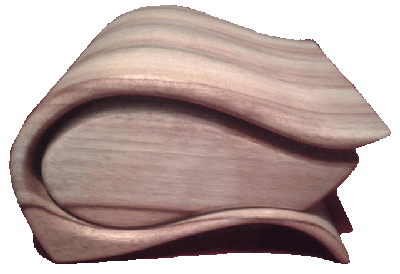 Great Hobby
If you would be interested in learning to do any of the above then check out our Membership and Joining information. Woodworking is a great Hobby and Skill to learn and pass on to future generations.